Some background information about Jan the artist and some of her inspiration.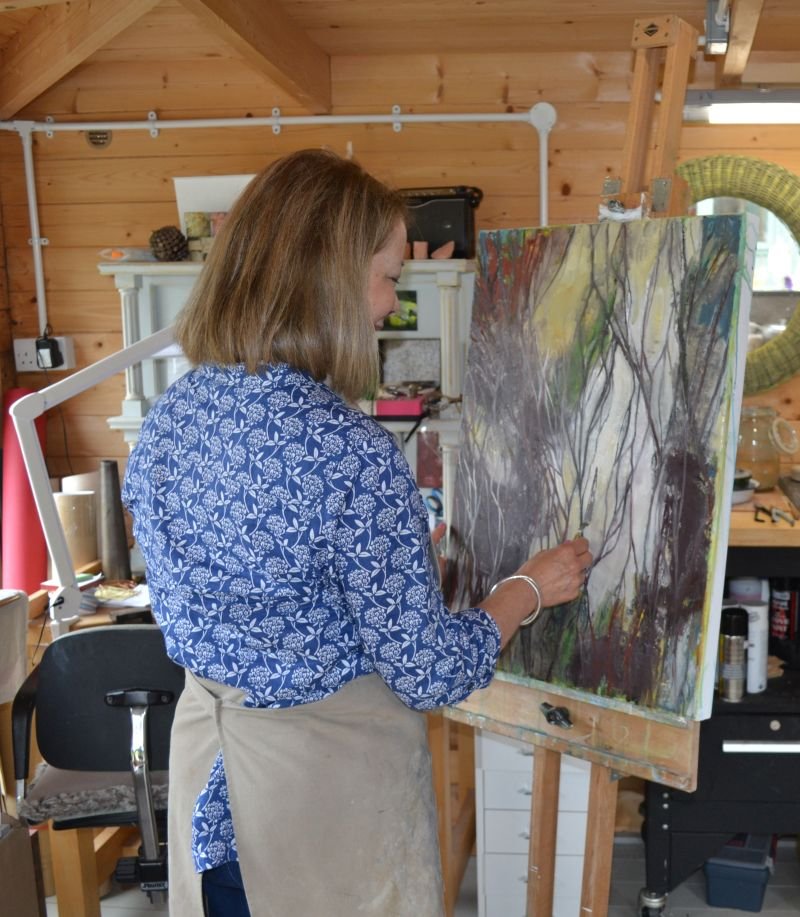 Janet's early life was spent in a number of different overseas and UK stations, moving as a young RAF family must on posting, before finally settling in Bath.
Leaving school with an ambition to be an artist, she was persuaded to first of all train as a nurse, which she did. Although nursing was her working life, art was a compelling extra-curricular activity which Janet pursued throughout her nursing career. Art became a consuming passion and, then living and working in Edinburgh, this culminated in her changing priorities; nursing part-time while undertaking a full-time four year degree course at Edinburgh College of Art. Janet graduated in 2004 with a BA(Hons) in Painting & Drawing. Having been exposed during her degree course to other art disciplines, Janet has since developed an interest and ability in silversmithing and ceramics, in addition to her painting and drawing. Subsequently Janet gained a vocational City & Guilds level 3 qualification in Silversmithing at Truro College.
Cornwall
Now living in Cornwall, Janet's influences are from the natural world, and this is expressed in all her works – be it painting, drawing, silversmithing or ceramics. Her style is modern and contemporary, with a strong ambiguous or even abstract thread running through it. Working largely in her garden studio at home Janet exhibits and sells her art work also through Longships Gallery, St. Ives.

One of Janet's works hangs in the permanent Shetland Contemporary Art Collection of the Shetland Islands Council, Number 8 (reference: Janet Linney on artuk.org website).
She has also exhibited as an associate member of the prestigious Penwith Gallery in  St. Ives.
A Sneak Peek into my Studio